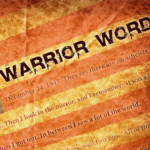 Got a story to tell?  Learn the fundamentals of playwriting including plot and character development, dramatic structure, and preparing your work for submission.  Work developed during this workshop will be presented to the public in an October staged reading.
Thursdays (five), August 3 – 31, 2017, 7:00 – 9:00 pm
Cary Arts Center conference room (CAC Principal's Hall on 8/17) – 101 Dry Ave, Cary, NC 27511
F r e e
All current or former US service members are eligible for this no-fee workshop.
Radio interview (WHUP 'Lights Up', starts at 20:23).
Instructor IAN FINLEY holds an MFA in Dramatic Writing from New York University, where he earned the Harry Kondoleon Award for playwriting.  His plays include Native, Jude the Obscure, 11:45, A Perfect Negroni, Suspense, 1960 and the Our Histories series of plays for Burning Coal Theatre Company.  For this body of work, he was named the 2012 Piedmont Laureate.  He has taught at the University of Utah and Southern Methodist University, as well for the OLLI programs at NC State University and Duke University.  He currently serves as Chair of Fine Arts at Research Triangle High School.
To register email lydia@caryplaywrightsforum.org.  Class size is limited.
Supported in part by Town of Cary 'Lazy Daze' and other grants, and United Arts Council of Raleigh and Wake County, with funds from the United Arts campaign as well as the N. C. Arts Council, a division of the Department of Cultural Resources.