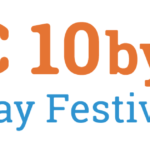 OdysseyStage Theatre teams up with Cary Playwrights' Forum to present our 2nd annual festival of ten-minute plays this summer: NC 10 by 10. Each group is producing five of the plays, with all ten being shown at each performance. Running first at The ArtsCenter in Carrboro July 11-14, the show moves to The Cary Theater for its second weekend, July 18-20.
The festival patterns itself on the popular 10 by 10 in the Triangle that ran at The ArtsCenter from 2001 to 2016. That production used ten actors, which proved impractical for a show being rehearsed in two different towns, so NC 10 by 10 has a cast of 24, with many actors playing more than one role, and with separate directors taking on each of the ten scripts.
Last year's festival had over 1200 attendees.
Thu July 11 (8:00pm, $10), Fri 12 (8:00pm, $20), Sat 13 (8:00pm, $20), and Sun 14 (3:00pm, $18), 2019 at The ArtsCenter in Carrboro
Thu July 18 (7:30pm, $10), Fri 19 (7:30pm, $20) and Sat 20 (2pm, $18 and 7:30pm, $20), 2019 at The Cary Theatre in Cary
Ten short plays by North Carolina playwrights: (all are performed at each location!)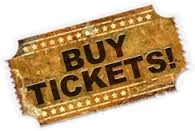 Tickets for the ArtsCenter shows: CLICK HERE
The
theme
for the 2019 NC 10 by 10 is
FORTUNE
.   See a definition of Fortune
here.
If you have questions, please contact John Paul Middlesworth at middlesworth@odysseystage.org
THE PLAYS! THE DIRECTORS! THE ACTORS!
(Anti-)Material(ism) by Susan M. Steadman, directed by Sarianna Gregg (OS)
Delia: Xenon Winslow-Trevathan
Tess: Kelly McDaniel
Lynette: Lucia Foster
Josh: Jack Knowles
Bestway Suites by Mike Brannon, directed by John Paul Middlesworth (OS)
Jerry: Dave McEwen
Sophie: Lucia Foster
Kendall: Jack Knowles
Xander: Xenon Winslow-Trevathan
Beatz: Jordan Garrity
Dirty Laundry by Andy Rassler, directed by Nicola Lefler (CPF)
Alex: Tim Coyle
Amber: Michelle Kaiser
Scott: Vishal Barnela
Henry VIII's Gender Reveal Party by Clinton Festa, directed by Annie Taft (OS)
Henry: Charlie Machalicky
Anne: Xenon Winslow-Trevathan
Margaret: Jenn Bianchi
Tom: Michael Shannon
Mary: Kelly McDaniel
Howard: Ryan McDaniel
Impossible Dream, Cont'd by Eric Weil, directed by Danielle Fenton (OS)
Don Quixote: Kurt Benrud
Sancho Panza: Robby Merritt
Cop: Julya Mirro
Passerby/Humanitarian/Mugger: Elias Torre
La Fortuna del Destino by Mary Turner, directed by Michele Okoh (CPF)
Cowboy: Jeffrey Nugent
Gambler: Rita Hewell
La Fortunata: Michelle Corbitt
Minister: Michelle Kaiser
RTFM by Jack Berry, directed by directed by Kurt Benrud and Sandra Shelton (CPF)
Ground Control: Elias Torre
Major Tom: Robby Merritt
Upright and Blameless by Steffi Rubin, directed by directed by Fred Corlett (CPF)
Job: Michael Shannon
Narrator: Joel McLaughlin
Person 1: Vishal Barnela
Person 2: TBD
Wannabe by Shelley Segal, directed by Ken Walsh (CPF)
Leigh: Joanna Herath
Ray: Kirby Callan
Todd: David Klionsky
The Wish by T. J. Silverio, directed by Ken Wolpert (OS)
Jason: Ryan McDaniel
Genie: Julya Mirro
https://www.facebook.com/events/451589015414356/
https://www.odysseystage.org/
https://artscenterlive.org/performances/category/performances/theatre/
Here's a review by Alan Hall.