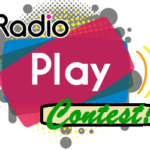 Here are the winners of the 2019 contest:
Best Script: "The Black Spectre: A Trail Grown Cold" by Roger Alford ($75)
Best Production: "The (Dog) Park" by Mac McCord ($75)
"Best Script" was selected by the reading committee and "Best Production" was selected by the listening audience. Congratulations to all of our finalists for a great series of shows! The play submission window for weekly CPF Radio Hour broadcasts is always open! Contact us if you have a radio play or a stage play you want produced for the radio.
---
In random order, here are the NC writers, play titles (linked to recordings), directors and cast (out of 25 submissions):
They were produced and broadcast live on the
CPF Radio Show
in the spring of 2019 at WCOM in Carrboro!