OdysseyStage Theatre teams up with Cary Playwrights' Forum to present a new festival of ten-minute plays this summer: NC 10 by 10. Each group is producing five of the plays, with all ten being shown at each performance.  Running first at The ArtsCenter in Carrboro July 19-22, the show moves to The Cary Theater for its second weekend, July 26-28.
The plays were picked from over six dozen submissions (thanks to the 15 evaluators!). Winning writers span the state, and their topics range even wider. Ed Southern's Ol' Jack Spooks the Devil recounts a funny NC folk tale, while Wim Coleman's When the Wolfbane Blooms stems from a werewolf attack.  Audiences can expect encounters with a menacing doctor, a very advanced ATM, and even Hansel and Gretel.
The festival patterns itself on the popular 10 by 10 in the Triangle that ran at The ArtsCenter from 2001 to 2016. That production used ten actors, which proved impractical for a show being rehearsed in two different towns, so NC 10 by 10 has a cast of 23, with separate directors taking on each of the ten scripts.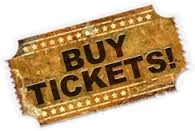 Go here for all the ticketing info!
The festival runs:
Thu July 19 (8:00pm, $10), Fri 20 (8:00pm, $18), Sat 21 (8:00pm, $18), and Sun 22 (3:00pm, $15), 2018 at The ArtsCenter in Carrboro
Thu July 26 (7:30pm, $10), Fri 27 (7:30pm, $18) and Sat 28 (2pm, $15 and 7:30pm, $18), 2018 at The Cary Theatre in Cary
Ten short plays by North Carolina playwrights:
 (
all
are performed at each location!) – biographies
here
.
1) "Fire and Rain" by Andy Rassler, directed by Annie Taft (video)
James Taylor: David McEwen
2) "The Closet" by Steffi Rubin, directed by Marina Enslen (video)
Erin: Beth Somerville
Caroline: Mia Peters
3) "Socky Tells All" by Rollin Jewett, directed by Nicola Lefler (video)
Andy: Jarrett Lefler
Nurse Todd: Stephanie Turner
Dr. Baxter: Phil Lewis 
4) "Needle Drop" by James Butler, directed by John Paul Middlesworth (video)
5) "Ol' Jack Spooks the Devil" by Ed Southern, directed by Fred Corlett (video)
THE DEVIL: Bruce Rosenbloom
JACK: Robby Merritt
STORYTELLER: Kurt Benrud
MALACHILIEL 'MAL' HIDE: Wayne Burtoft
6) "Theater More Like Baseball" by Mark Cornell, directed by Jane Underhill (video)
7) "Please Stay" by Eric Weil, directed by Sean Malone (video)
Sue: Mia Peters
Teller: Michael Parker
8) "When the Wolfbane Blooms" by Wim Coleman, directed by Thom Haynes (video)
Sydney: Joey DeSena
Prof. Simmons: Christine Rogers
9) "Waiting For The Witch" by David Hopes, directed by Danielle Fenton (video)
Hansel: Chesseley Robinson
10) "Rocking the boat" by Laura Arwood, directed by Ken Wolpert (video)
Presented (co-produced) by OdysseyStage and Cary Playwrights' Forum.
Producers:
Each group (Cary Playwrights' Forum and OdysseyStage Theater) will cast and produce five of the ten plays. All ten plays will be presented at each performance, with the production moving from The ArtsCenter to The Cary Theatre for its second weekend. The ArtsCenter's mainstage theatre seats 300; The Cary Theatre seats 176.
If you have questions, please contact John Paul Middlesworth at middlesworth@odysseystage.org