A play about America in three parts:
Heritage Speaking

(written and directed by Paul Newell)

Story Road

(written by Mark Cornell and directed by Nancy Lane)

American Drift

(written by Paul Newell and directed by Nancy Lane)
Jamal and Ellie are two troubled souls traversing their own American landscape in "Dawn's Early Light", a touching, poignant drama by local writers Paul Newell and Mark Cornell about small graces, wide-open spaces, and a place to call home.     
Friday through Saturday, November 17 – 18 (8pm) and Sunday Nov 19 (3pm) 2017 at The Cary Theater (122 E Chatham St, Cary, NC 27511).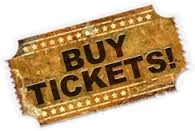 Tickets: $15 ($12 students) at Town of Cary box offices and eTix , click here for more info.
Produced by the Cary Playwrights Forum 'Independent Producers Series' and Full Nelson.

Invite your friends to our Facebook event!
STORY ROAD – Winner in 2017 of:
The Donna Award for "Best Playwright" at the Pittsburgh New Works Festival
Best Script and Best Production at City Theatre of Independence
Thanks to Wayne Leonard, Host, "Lights Up!" Hillsborough (radio 104.7) for his EXCELLENT interview about Bar Plays 3.0 and Dawn's Early Light!  (starts min 16:30, runs 24 mins)
Hear Glenn Greggs 
interview 
D.E.L. producer/writer/actor Paul Newell on his CPF Radio Hour show!
(The poster features "Traveler," a painting by Matthew Cornell.)
So far, Full Nelson is a playwright/producer partnership between Mark Cornell and Paul Newell. Dawn's Early Light is its first production. From 2005 to 2015, Mark and Paul collaborated regularly as founding members of the Roundtable, a playwrights ensemble that has staged over 120 original short works at the ArtsCenter in Carrboro. Full Nelson is fortunate to have been chosen by the Cary Playwrights' Forum to help launch its new Independent Producers Series, particularly in this challenging time as the number of available venues for Triangle-based theater artists is in decline. Mark and Paul would like to thank The Cary Theater for their critical role in presenting "Dawn's Early Light," the guest actors, and you the audience, without whom endeavors like these could not come to fruition.