Cary Playwrights' Forum presents NEW WORKS, in two parts:
1) Work in Progress – a live work-shopping of "Burt and Abbie" by local playwright Libby Heily
May 25, 7:30pm (workshop led by Ian Finley) – here's a review
May 31, 7:30pm (workshop)
Jun 3, 7:30pm (staged reading)
Jun 5, 3:30pm (staged reading)
The writer will be revising her play after each of the four performances based on her own in-show impressions and post-show feedback from the audience and the actors.
2) New Work – "After the Fall" by NC playwright Marilynn Barner Anselmi
Jun 4, 7:30pm (staged reading)
Jun 5, 1:30pm (staged reading)
Both of these new full-length plays will be performed 'on-book' (not memorized). All events are at the Cary Arts Center (Paul Cooper room – 101 Dry Ave, Cary, NC 27511).
Ticket options found HERE!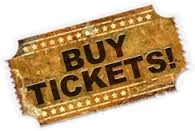 Admission options:
$10 ($8 for students, seniors, veterans, ADA) for single ticket (2-for-1 double-feature option [BOTH shows] on Sun Jun 5!)
$20 for the entire series
CPF Friends (donors of $25 or more) receive free admission for all!
Note: The content of both plays is not appropriate for younger audiences.
————————————
"Burt and Abbie": Directed by Marina Enslen
Synopsis: "Crystal is hellbent on forgetting her ex, at least for one night.  When she meets Burt at an ice-cream shop, she thinks she's found her way out of a downward spiral.  Their night of conversation twists and turns through stark reality and unfettered fantasy as they each cling to and repel the other.  One night.  One conversation.  One choice.  Multiple consequences."
Characters: (Narrator: Tim Morris)
Burt – Joe Ayscue
Crystal – Emily Tomasik
Abbie – Christine Rogers
————————————
"After the Fall": Directed by Greg Guiliano
Synopsis: "Maree returns to her family home to attend her younger sister's funeral. Her truth-evading mother and stroke-reduced father refuse to come to grips with Donee's broken life and suicide. During the days after the service, Maree meets Donee's business partner and former fiancée and learns of Donee's ongoing struggles with drugs and depression. Maree is convinced she could have done something to circumvent her sister's death, but the reality behind her addiction and long-term emotional problems convince Maree otherwise."
Characters:
Maree – Elaine Quagliata
Ruth – Carol Oleson
Daddy – Thom Haynes
Chrissy – Kristen Dewey
————————————
Producers – Lydia Sbityakov (lydia@caryplaywrightsforum.org) and Marina Enslen (marina.enslen@caryplaywrightsforum.org)