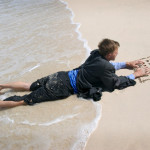 Hear ye, here, ye – announcing a new acronym – PTF! The purpose of the Playwright Travel Fund is to defray travel and lodging expenses for North Carolina playwrights to attend productions of their work in exotic and faraway locations like Lubbock Texas (as just one example).
All the eligibility details can be found in the Playwright Travel Fund Application (PDF – here is a Word version).
If you'd like to donate to the fund, click on our PayPal 'Donate' button on our home page (lower-right). Please put "Playwright Travel Fund Donation" for "Purpose" so we can allocate this money properly. Supporters can also send a check to Cary Playwrights' Forum by USPS (Cary Playwrights' Forum, 101 Dry Avenue Cary, NC 27511). Please note on the check that the money should go to the Playwright Travel Fund.