Board Member – Mary Beth Hollmann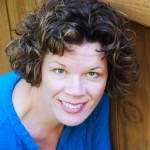 Mary Beth has been doing some sort of theatre since she rode across the stage on a goat (at a mere 5 years old) in "Tea House of the August Moon."  From acting in musicals, plays and an independent film, to directing and co-founding an arts organization, Mary Beth has definitely been bitten by the theatre bug.
A transplant who has lived in Arizona and New York, Mary Beth enjoys working with many talented actors and actresses in the Triangle, reading, writing, editing and spending time with her family.  She's hoping Lydia will coax the many plays she has in her head out onto the page.