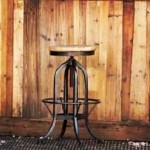 Upcoming for our September 2015 'Bar Plays' production, which will be performed at Cary's "Mac's Tavern" (1014 Ryan Rd.).
Auditions will be at the Cary Arts Center, Studio U40 room. You should attend only one:
Sat Jul 18, 2-4pm
Mon Jul 20, 6:30-8:30pm
Shows are Sept 9 and 10 (Wed and Thu) at 8pm. There will be 5 short plays (all written by NC playwrights), each directed by a different person, and admission will be by donation.
"Come grab a drink at your local bar and watch a variety of plays unfold right before your eyes! Some will be over before you finish your drink; others will have you calling for another round. All are guaranteed to leave you buzzed."
About the auditions:
No callbacks, and no appointments – we will see each person alone with the directors, in the order of arrival. Feel free to come up to 45 minutes after we start (but no later), that might lower your wait time.
You may start with a short monologue if you want, it is very OPTIONAL, and you will be cut off after one minute. Especially good for actors the directors don't yet know.
At least two of the directors will ask you to read a side; your scene partner will be one of the directors. Then, if there is a particular play you want to read for but hadn't yet, let us know. After, you will be released!
Resume/headshots are optional, but bring your calendar! If you want to print and fill out the audition form and calendar beforehand (recommended), check back – they will be added here as links later. Be very honest about your conflicts; we reserve the right to replace casted actors if significant new conflicts come up later.
There will be required tech week rehs before the Sep 9 opening – specifics TBD.
We will also post links to the sides here. Check back! And, you can come up to 30 minutes before the start of auditions to peruse the sides. AND, the scripts and sides will be available at the Cary Arts Center 2nd-floor conference room (top of stairs, behind the Cary Players sign in the bookcases) soon (check back) for you to look over but not take from the facility.
The plays, writers, directors and cast breakdown info is below. You can click links to read the plays but

please destroy any downloaded/printed copies after auditions

.
Rehearsals will be in various places in or near Cary – Mac's Tavern, director domiciles, libraries… probably about 8-10 rehs per play before tech week. Oh, and actors will memorize lines, this isn't a 'reading'.
Questions? Ask the producer Rachel Hunter, and not to be redundant but, check back for more info…
————-
Note: directors may cast actors that are younger or older than specified below!
Inference and Deduction by Libby Heily, directed by Lydia Sbityakov – click the title to read the play!
Gene – 40 or older male
Patrick – 40 or older male
Bartender (male) – 30 or older male
Paige – 40 or older female
Blind Date by Rollin Jewett, directed by Marina Enslen – click the title to read the play!
John – 30's male
Phyllis – 30's female
Man – 30's male
Server – any
Cougar Club by Annie Taft, directed by Thom Haynes – click the title to read the play!
Chels – 40+ female
Leesa – 40+ female
Guy #1 – 20's male
Guy #2 – 30's male
Mac's Basement by Kenny Walsh, directed by Kurt Benrud – click the title to read the play!
Mark – late 20's male
Stacy – late 20's female
Brigid – 20's or older female
Wish Upon a Bar by Christian O'Neal, directed by Rachel Hunter – click the title to read the play!
Ellie – 25 or so female
Drew – 30's or older male