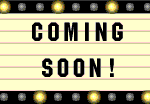 Next auditions will be in April for our June 2015 full production of 'The Secret Play' at the Cary Arts Center main theatre!
Then, in July we'll hold auditions for our Sept 2015 'Bar' production, which will be performed at a local watering hole.
Here's more info on the June production!
"Jane Austen Drinks the Young Wine" (no longer titled 'The Secret Play'!)
Friday, June 5th at 7:30 pm, Saturday, June 6th at 7:30 pm, Sunday, June 7th at 2:00 pm

Auditions at the Cary Arts Center on Mon Apr 20 (Principals Hall) and Tue Apr 21 (Studio M10), both from  

7:00 – 9:00 PM

We tricked twelve playwrights into adapting "Pride and Prejudice"… they didn't know what show they were writing until it was done.  Come see the results!
Characters:

Elizabeth Bennet is the second daughter in the Bennet family. She works as a receptionist by day, volunteers at an environmental lobbying group, and moonlights as a ballet dancer.

Jane Bennet is Elizabeth's elder, practical sister. The blonde of the family, she is thought to be the most beautiful and most cheerful Bennet sister. Jane is also a professional ballet dancer.

Charles Bingley is an intelligent, tasteful, non-assertive time traveller and former con man. He moonlights in the same dance company as Elizabeth and Jane.

George Wickham is a handsome Scot that wears a flamboyant Scottish military uniform that he may have designed himself. He wears a heavy sword at his left hip and a blaster pistol.

Archie Bunker Normal is a Scottish "locksmith" of some renown to have earned him a reputation with the mob.  His nickname is "crackers" for his ability to crack any safe.

Fitzwilliam Darcy is an editor of a book publishing house. He is son of a well-established family and the master of the Pemberley Petroleum Lobby who frequently travels through space.

William Collins is the Bennet's 45-year old cousin who stands to inherit Mr. Bennet's property. He is snobbish and obsequious. He is also Marlin's son and an avid bowler.

Marlin "The Fish" Boigler is the Bennet sisters' Godfather, talks like Marlon Brando, runs Boigler Cove, a retirement community for members of the Federal Witness Protection Program.

Rosie the maid is a humanoid robot maid and housekeeper. Her torso is mounted atop a single leg and she rolls about on a set of caster wheels. She frequently calls Mr. Bennet "Mr. B".

Mrs. Bennet is the fussy mother of the Bennet sisters. Her public manners and social climbing are embarrassing. Her main ambition in life is to see her daughters married.

Mr. Bennet is the long-suffering middle-aged patriarch of the Bennet family, a gentleman of modest income. Mr. Bennet has an ironic, cynical sense of humour with which he irritates his wife.

Mary Bennet is the only plain (not pretty) Bennet sister, and mostly reads and practices music. Mary thinks of herself as being wise. She is thought to be a prude, but there's a twist.

Catherine, or Kitty, Bennet is the fourth Bennet daughter and because she is also a 'silly' young woman like Lydia, they are best friends and love picking up men.

Lydia Bennet is the youngest Bennet sister. She is a smart, frivolous, attractive, and headstrong city college girl. Her main activity in life is socializing, especially flirting with men.

The soldier is attractive.  'Nuff said.


Vinny Gambino is Mr Bennet's cousin and heir to his estate. He hails from Brooklyn and is the president of the well-respected Conway and Gambino Publishers.

Charlotte Lucas is an editor of a book publishing house. She is Elizabeth's best friend who fears becoming a burden to her family.

Mrs. Gambino is Vinny's Mother, also from Brooklyn.


Mr. Snuffleupagus or Snuffy, is one of the characters on the educational television program for young children, Sesame Street. He was created as a woolly mammoth friend of cousin Vinny.

Jane Austen is one of the most widely read writers in English literature.