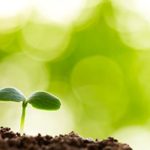 The SPRING 2021 NC RADIO PLAY FESTIVAL is a collaborative audio play festival co-produced by the Cary Playwrights' Forum and the Greensboro Playwrights' Forum. The plays will be fully-produced on the CPF Radio Hour podcast site.
In keeping with the season, our theme this time around is "rebirth/renewal".
Plays will be premiered, 2 per Saturday over 4 weeks, May 8-29, 7:30pm:
May 8: "Call Center" and "Lost Time" Facebook, YouTube
May 15: "After the Here-After" and "Where are we Going" Facebook, YouTube
May 22: "Under the Sea" and "We're All on Stand-By" Facebook, YouTube
May 29: "The Shwake" and "Spring Fling" – Facebook, YouTube
Links to the premieres on the CPF Facebook page and YouTube channel will be added on or slightly before each of the 4 Saturdays to the lines above. You can click on a link to set a reminder. Facebook offers captions. You can comment while watching on either. Viewing is free with no required pre-registration; donations are appreciated and can be made by clicking the Donate button at the CPF home page.
Out of 24 entries from NC residents we picked the following 8 ten-minute plays!! (links go to the PodBean versions)
"After the Here-After", written by Teddy Durgin, directed and edited by Louis Panzer, featuring Carl Grasso, Bonnie Durgin, Evan Winney, Nancy Torkewitz and Kurt Benrud, release date May 15
"Call Center", written by Kirby Callan, directed and edited by Terrell Brown, featuring John Paul Middlesworth, Jason Christ and Lauren Schneider, release date May 8
"Lost Time", written by Grace Ellis, directed and edited by Mike Brannon, featuring Emily Chiola and John Galas, release date May 8
"The Shwake", written by Brian H. Bornstein, directed and edited by Meredith D. Stephens, featuring Linda Donnell and Blake Wilson, release date May 29
"Spring Fling", written by Doug Simpson, directed by Todd Fisher, edited by Louis Panzer, featuring John Swain, Carrie Moscoe, David Klionsky, Bonnie Marie Williams, Elena Clevenger, Glenn Weyler and Jay Zadeh, release date May 29
"Under the Sea", written by Andy Rassler, directed and edited by Thom Haynes, featuring Joe Campo, Kalynn Chambers, Rhonda Lemon and Lyra Grace Benjamin, release date May 22
"We're All on Stand-By", written by Sally Kinka, directed and edited by Mia Peters, featuring Sarianna Gregg, Maribeth McCarthy and Gary Pezzullo, release date May 22
"Where are we Going", written by Debra Kaufman, directed by Natasha Jackson, edited by Christian O'Neal, featuring Joanna La Forgia and Rebecca Stanifer, release date May 15
Questions? Please contact one of the producers: Christian O'Neal <christian.b.oneal@gmail.com>, Mike Brannon <gsomojo@gmail.com>