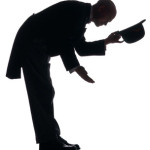 On July 1, 2015, Cary Playwrights' Forum will end another year of creative collaboration between writers, actors, directors, producers and those who support our work – the 2014-2015 CPF Board of Directors (Lydia Sbityakov (chair), Fred Yaffe (treasurer), Heather Boggs (secretary), Jason Tyne-Zimmerman, Mary Beth Hollmann, Thom Haynes, Rachel Hunter, Steve Gallagher, Phil Lewis), the Town of Cary (the Cary Arts Center, the Cary Theatre) and the many volunteers who helped us to bring the words of our writers to life.
We were awarded grants from the Town of Cary for $750 and also another $750 'Lazy Daze' grant!
In August 2014 we again took part in Cary's Lazy Daze festival, on the Cultural Arts row with a decorated booth and innovative, fun activities like 'Take a selfie with The Bard!'. Thanks to Heather Boggs for organizing!
In November we produced 'Tar Heel Tales', a world premiere of six original short plays by North Carolinians with live original music written and performed by the Kirk Ridge & Friends band. It was the first live theatre event in the new 'The Cary' moviehouse! Thanks to Lydia Sbityakov and Fred Yaffe for producing!
In December we held 'The Finish Line', a 6-session playwriting workshop with Ian Finley for writers who have a nearly-complete draft of any length, that explores the craft of revision.
Also in December we participated in the Town of Cary annual tree decorating contest.
In Feb 2015 we held a board of directors retreat in conjunction with consultants from ESC (Executive Service Corps). Clarification about our mission/vision, priorities (programs and fundraising), and board roles and responsibilities was obtained, with plans to enhance volunteer recruitment.
In April we slogged through a rainy Spring Daze TOC fest at Bond Park 🙂
In May the Tiny Engine theatre company graced us with their involvement in a staged reading and discussion of two scenes at our monthly meeting. Thanks to Ken Walsh and Phil Lewis for organizing!
In June we featured 'Jane Austen Drinks the Young Wine': we tricked twelve playwrights into adapting "Pride and Prejudice" … they didn't know what show they were writing until it was done.  With live original music written and performed by the Kirk Ridge & Friends band. Thanks to Jason Tyne-Zimmerman for producing!
Finally, thanks to Rachel Hunter for putting out our monthly e-newsletters, Jason Tyne-Zimmerman for tweeting on our Twitter account, and Thom Haynes for marketing/publicity, Facebook posts and events and re-organizing the web site to have a History page and an improved Upcoming page. And a big Yee-haw to Lydia Sbityakov (our fearless leader!).
Our playwrights meet every month on the third Wednesday of each month at 7:00 pm in the conference room at the Cary Arts Center (following the 6pm closed board meeting).   All are welcome to attend. If you have questions regarding our meetings, please feel free to contact either Lydia Sbityakov or the host Phil Lewis.
And, if you want to get involved with our Board activities or other volunteer activities, please let us know. You can contact Lydia with any questions or check out our website, Facebook page or Twitter feed. We would love to have you join us as we get ready for another journey into the magical world of theatre!